When:
June 11, 2018 @ 8:00 am – 5:00 pm
2018-06-11T08:00:00-07:00
2018-06-11T17:00:00-07:00
Where:
Oswego Lake Country Club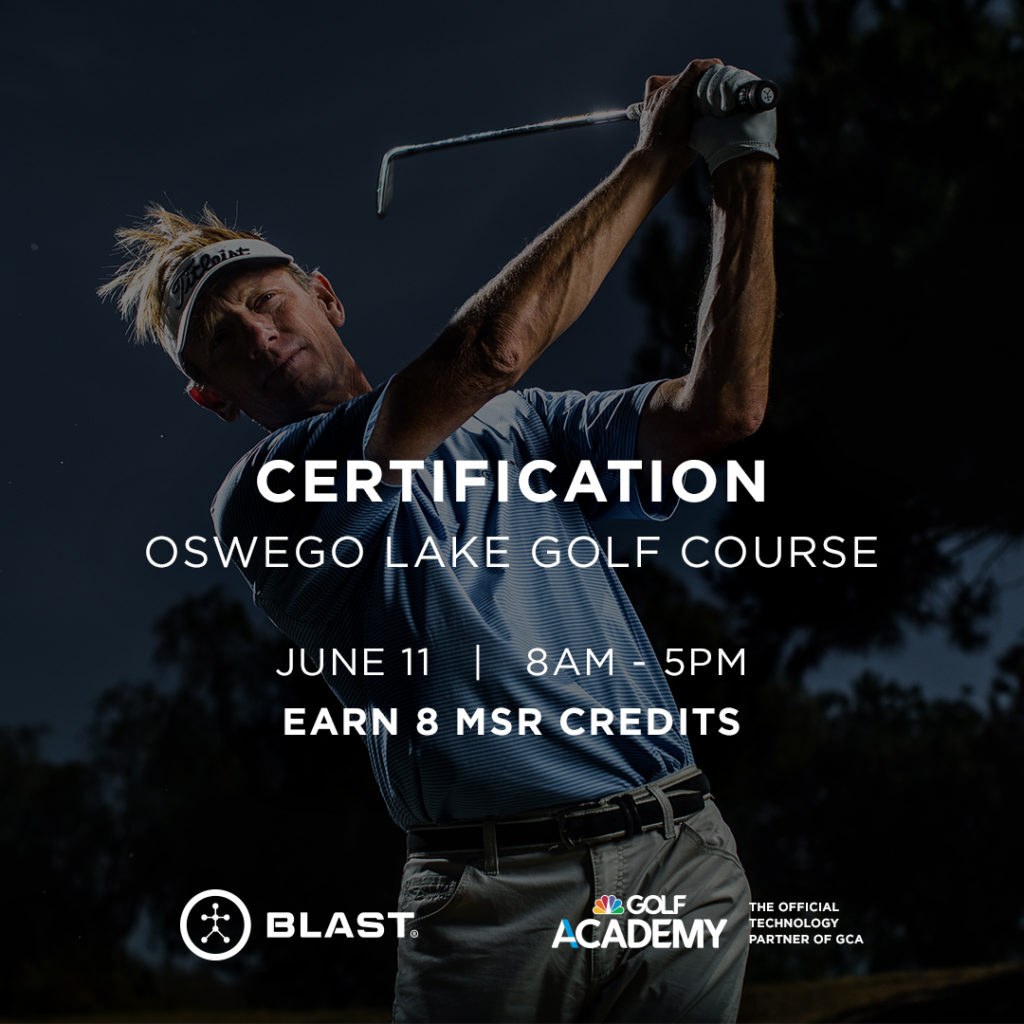 8 PGA Required MSR's / NO AMP Education credit for PGA Associates
CLICK HERE TO REGISTER NOW.
This 1-day certification was formulated by collecting over 200,000 strokes and swings from the world's best players on the PGA, European, Champions, LPGA and Web.com Tours. This data has been combined with over 25 years of research focused on the improvement of a golfer's kinetic chain.
The Blast Golf solution allows athletes, coaches, and academies to capture, analyze, communicate, and manage, all in one platform.
Prerequisite for attendance:
Blast Golf Sensor
Blast Golf mobile application
Compatible iOS or Android device
Level 1 curriculum includes:
Tour Data and Science of Timing & Tempo
Diagnosing swing/stroke faults
Best practices for putting, short game and full swing