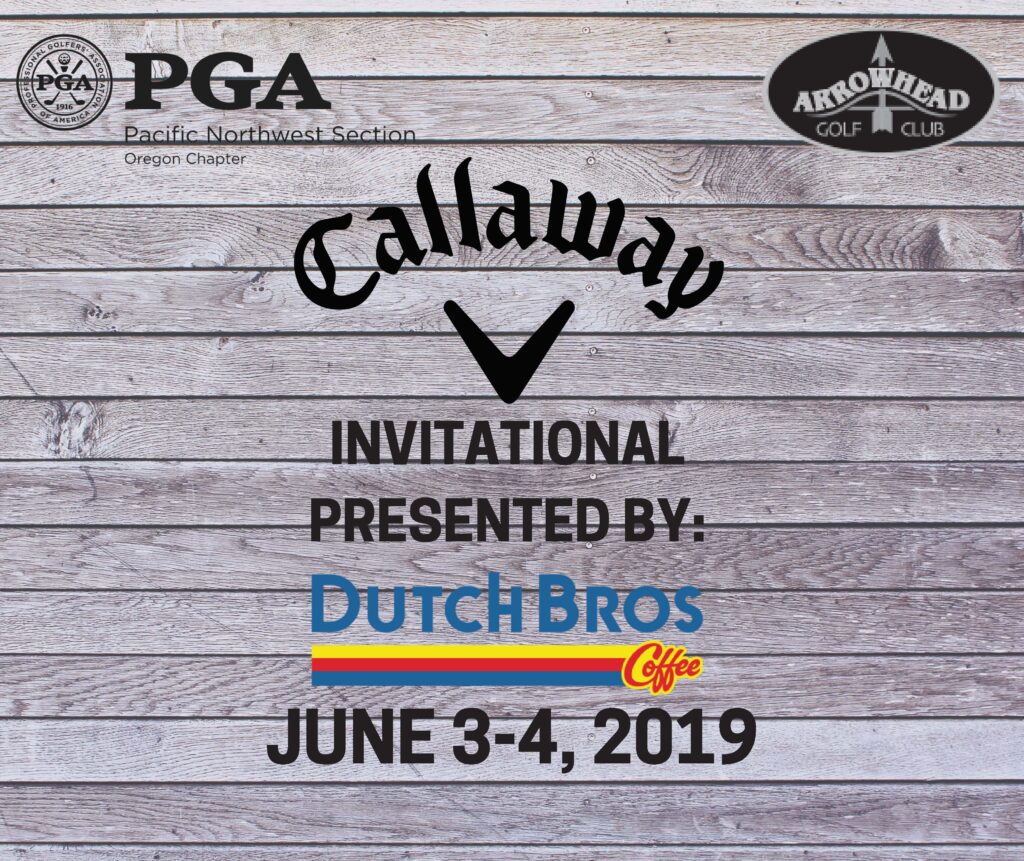 Congratulations to Bryce Fisher, Arrowhead GC, for his victory today at the 2019 Callaway Invitational presented by Dutch Bros Coffee.  Bryce shot -11 under, 131,  to win by 9 shots over Colin Inglis from Emerald Valley GC.  Bryce set the tournament scoring record (previously held by Steve Bowen and Birk Nelson at 134) and the competitive course record with his 64 on Monday.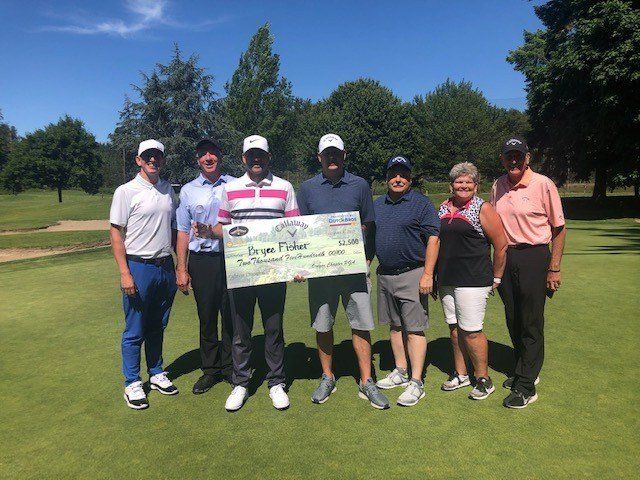 Rob Gibbons, Arrowhead GC, won the Sr division by 1 shot over Mark Keating, OGA GC with his birdie on 18.  Carrie Degree, Columbia Edgewater CC, took home the top net spot with her net -8 under performance.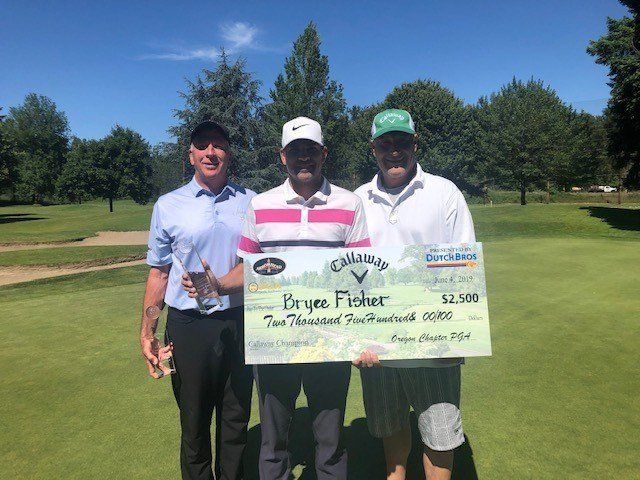 Bill Winter, Columbia Edgewater CC, and Dan Snoey, Riverside G&CC, both shot -2 under, 140, to take home the top amateur positions.
Another shout out to Bill Roberts, Orchard Hills CC, for his first career hole in one on #14 with his first shot of the tournament!  Way to go Bill!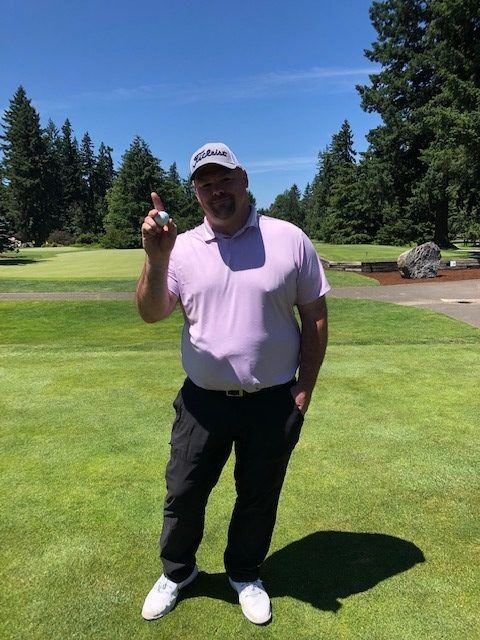 Thank you to all of our sponsors – Callaway Golf (Jay Poletiek & Tom Pope), Dutch Bros Coffee (Ryan Hawkins), Oakley (Sean Boland), Arrowhead GC (Fisher Family) & Curtis Rystadt.  We appreciate everyone for coming out to Arrowhead GC the past couple of days for this years event.  We look forward to seeing you again next year.